HELPING CONSUMERS MAKE THE BEST DECISIONS TO GET THE BAG💰
NerdWallet is on a mission to provide clarity for all of life's financial decisions. As a personal finance website and app, NerdWallet provides consumers with personalized, unbiased and actionable insights so they can make smart money moves.
From finding the best credit card to buying a house, NerdWallet is there to help consumers make financial decisions with confidence. Consumers have free access to our expert content and comparison shopping marketplaces, plus a data-driven membership experience, which helps them stay on top of their finances and save time and money, giving them the freedom to do more.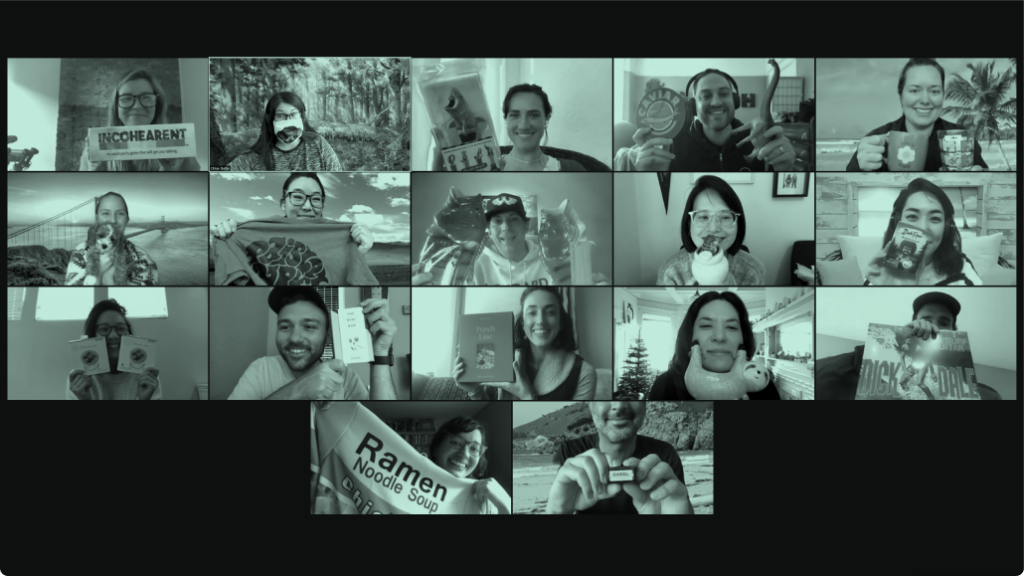 VALUES THAT MAKE US NERDS🤓
At NerdWallet, we have five core values meant to guide how we work together, make decisions, and define what it means to be a Nerd.
⭐ Consumer Company Team Self We share a collective trust which is the bedrock of the organization. When we rely on each other and diversify our thinking, we make better decisions, which leads to better results for us all.
🧭 Informed Risk-Taking We are eager to try new things and fearlessly strike out into unfamiliar territory. We challenge the status quo, knowing it's safe to fail. We learn through setting goals, bias towards action.
🤝 Open, Candid & Constructive We are the master of open, candid, and constructive conversations. We are present and actively engaged in every conversation. We have the courage to ask hard questions and facilitate important communications between team members. This supports our collective growth and builds meaningful relationships.
💡 Relentless Self-Improvement We embrace the unknown by asking questions. Our relentless curiosity propels us to investigate new ways to upgrade ourselves. This mix of humility and experimentation grants us the self-awareness to drive momentous, innovative impact which helps us grow.
📈 Ownership We ask, "What can I do to improve the results?" We can turn any challenge into a hopeful prospect and make it our personal mission to find solutions and make things better.
ACTION, INTENTION & CULTURAL PRACTICES🌎✊🏿🌈👩🏽‍🦽
NerdWallet is committed to building a diverse organization across all aspects of the business. We recognize that a diverse work environment leads to better business outcomes, increased innovation, and greater employee engagement and satisfaction. NerdWallet adheres to a structured interview processes, reviews job descriptions for inclusive language, provides unconscious bias and inclusive hiring training for all interviewers, and (in alignment with our Core Value of Relentless Self-Improvement) always seek new ways to improve processes to remove blockers and minimize bias for all candidates and prospects.
We create individualized resources and support that ensure everyone has access to opportunities and is set up for success.
Among the many ways NerdWallet is striving towards equity, we are one of the first companies to be Fair Pay Workplace certified. Fair Pay Workplace is on a mission to eliminate pay disparities based on gender and race — a mission NerdWallet has supported since our inception in 2009 as part of our broader commitment to inclusion.
We're also working towards MLT's Black Equity and Work certification. From our Chief People Officer, Lynee Luque, "Our three year company-wide commitment to working with MLT Black Equity at Work is part of our larger DEI strategy. With this certification program, we plan to pursue equity for Black employees across five critical pillars: black representation at every level, compensation equity, inclusive and anti-racist work environment, racially-just business practices and racial justice contributions and investments."
We create systems and take individual action so that people are invited to participate, have access to information and opportunities, and feel safe bringing their real selves to work. We strive to foster an inclusive culture that allows all Nerds to grow their skills, contribute, and thrive with the confidence of belonging.
Among the many ways NerdWallet fosters an inclusive environment are our Employee Resource Groups (ERGs) and our Career Accelerator Program. Our ERGs are voluntary, employee-led groups that serve as a resource for employees by fostering a diverse, inclusive workplace aligned with organizational mission, values, and goals. Some of our ERGs include: Nerds of Color, NerdOut, NerdWomen, NerdParents, and Women in Data & Engineering. ERGs create events and programming meant to engage with the NerdWallet community, and allow spaces for Nerds to learn and share with one another.
Our Career Accelerator Program (powered by Landit) is a best-in-class career development program focused on developing our underrepresented Nerds. We provide a personalized career playbook, 1:1 coaching, cohort learning and mentorship.
YOU ARE SEEN & HEARD👂🏽
There are a number of things we do to ensure all Nerds feel safe and heard.
Among them are the following:
Company-wide training around unconscious bias and inclusive culture as well as continuous manager training;
Expanded employee self-ID options in our HR systems;
Opportunity to provide confidential feedback via our twice yearly employee engagement survey which incorporates inclusion-related questions;
Company sponsored and supported ERGs;
Access to the Red Flag Reporting Hotline which allows employees to anonymously report any concerns regarding improper activity within the workplace;
Encouragement to use a number of company-provided resources that support mental health
We value our Nerds and know that happy, fulfilled people do their best work. With competitive health insurance for you and your whole family, mental health support, retirement plans, a commitment to employee growth and empowerment, plus a great work-life balance, our perks and benefits help our Nerds remain exceptional. We prioritize speaking candidly, treating others respectfully, and humbly embracing what we don't know. Our inclusive environment ensures every Nerd feels safe to be themselves — and to do their best work.
EQUITY & ACCESS FOR OUR NERDS🔑
NerdWallet has created a lot of structure around pay equity and promotions (ex. job architectures, yearly reviews, compensation reviews) as well as opportunities for our Nerds to grow their careers through such things as our Career Accelerator Program, career development stipends, and educational programming on a wide range of topics from wellness to financial literacy to social justice.
Manager training is also key to ensure that all employees are provided with actionable feedback and a clear understanding of career growth (in alignment with job architectures) so they know what it takes to be successful.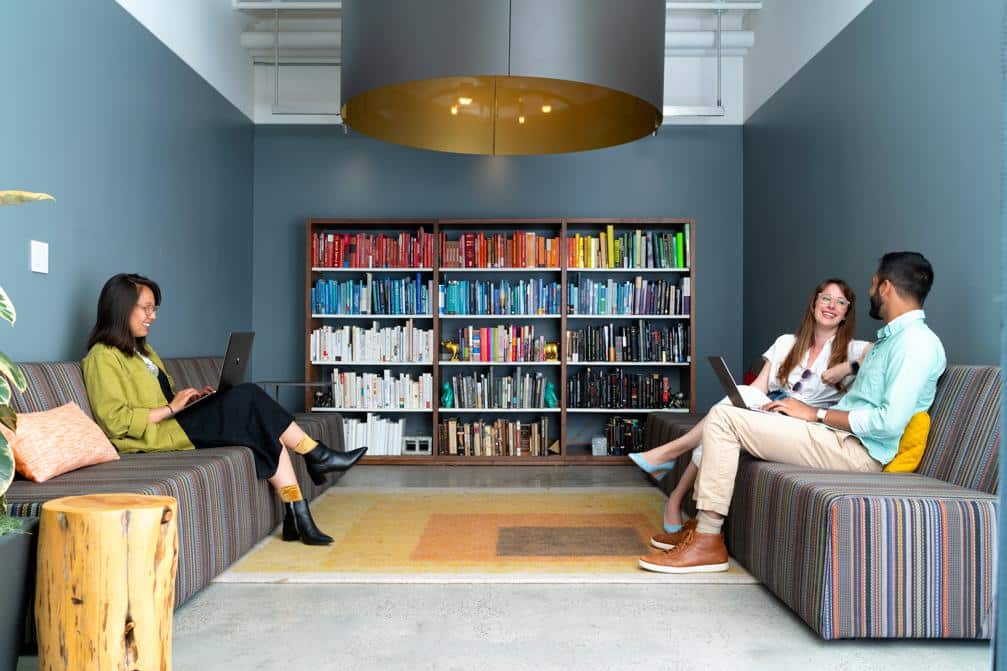 INTERVIEW PROCESS⏳
Recruiter screen
Hiring manager screen
Technical test (if applicable)
Final Panel
BENEFITS✨
Industry-leading medical, dental, and vision health care plans for employees and their dependents
Rejuvenation Policy – Flexible Time Off + 13 holidays + 4 Mental Health Days Off
New Parent Leave for employees with a newborn child or a child placed with them for adoption or foster care
Our Nerds love to make an impact by paying it forward – Donate to your favorite causes with a company match
Work from home equipment stipend and co-working space subsidy
401K with company match
Annual Enrichment Stipend for learning and development